dream programs smartly.
Personal dashboard helps you organize & manage your MS applications.
Mentors from reputed programs, to get personalized guidance.
Free Guidance Call  
Profile Analysis
Explore Schools
Guidance
Scholarships
ROI Calculator
Our Admits!
We have helped students get admitted into their dream schools
Profile Analysis

Analyze your profile and get an evaluation report showing your strong and weak ares.

Explore Schools

Compare different MS Programs to make an informed decision about your target programs.

Get Mentorship

Personalized guidance from the mentors of reputed programs to bag your dream admits.
Core Mentors
You need the best people on your applications to get your dream admits!
Akshay Sharma

MS in CS, Columbia University

Priyanshi Porwal

ME in Bioengineering, UC Berkeley

Somesh Jaiswal

Master of Engineering, Massachusetts Institute of Technology

Shashwat Agarwal

PhD Mechanical Engineering, Ohio State University
An Organised Dashboard For All The Stages Of An MS Application
Profile Analysis
Analyze your profile to find out your strength and weaknesses.
List Target Schools
Prepare a perfect list of schools based on your profile analysis that matches your aspirations.
Craft your application
Work on your applications by personalizing SOPs, LORs for different programs.
Get your application reviewed
Get your program applications reviewed by alumni, students of similar programs.
VISA Interviews & document filling
After securing an admit, starting working on finances and Visa requirements.
Don't take our word for it
Hear from the students we have empowered so far.

The GRE prep bootcamp was exactly what I needed to boost my confidence and prepare for the test. The mentors provided me with comprehensive guidance on how to approach each section of the exam which helped me to stay on track and improve my scores. Thanks to Ambitio, I was able to achieve my target score and get into my dream graduate program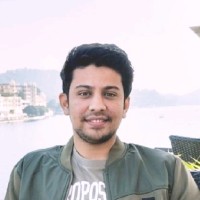 Kalp J
MS in CS, UW Madison

Ambitio genuinely assisted me tp streamline my grad school application process. From university shortlisting to providing reviews on essays and detailed audit of every application before submission was a game changer! A special thanks to Vikrant for being readily available and very supportive through out.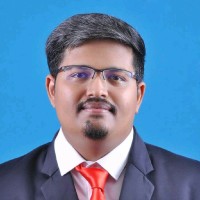 I couldn't thank Ambitio enough. Though my academics were weak but Vikrant instilled belief in me that I can secure a top admit. He was able to help me project my profile in a way that got me into my dream school!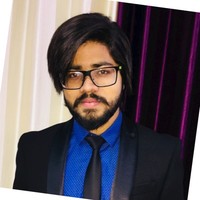 Prakhar K
MiM, Warwick Business School

I am very grateful to be part of the GRE prep bootcamp. The variety of resources and materials, including practice tests and study guides provided by the experts, helped me to prepare for the exam effectively. Thanks to the Ambitio bootcamp, I was able to get into my dream graduate program.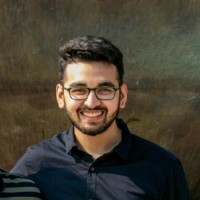 Kratin S
MS in Material Science, UIUC
Get in Touch
Feel free to contact us in case of any queries
---
Contact Us

hello@ambitio.club

+91 8147177677

3rd Floor, B Block Bhive Workspace AKR Tech Park Bengaluru, Karnataka 560068

Offerings

Study Abroad

About Us